Bomo Bulk began amongst a beautiful community of neighbours in Bomaderry, where we all came together to share ideas, garden produce and a lending hand whenever needed. 
During one of our monthly potluck dinners, we found out about Honest to Goodness and the bulk ordering site they had created. We decided to try a monthly shop amongst our small community, but after a few months of group orders we realised that we couldn't manage the bulk quantities with just the few of us.
So I put it out there to see if we could get a few more members, and the response was, and still is, amazing. From there, Bomo Bulk was born and has continued to grow into a flourishing community of like-minded people across the South Coast who want to eat well, waste less and share more.
With the continued growth of the food group, then the Berry Farmers Market stall started up early 2021, and subsequently the opening of our store in August 2021, it was time to move the ordering platform to our own website here, away from H2G, to better handle the traffic more efficiently. Now you only have to come to one place to get all your products.
A message from Our Founder, Jess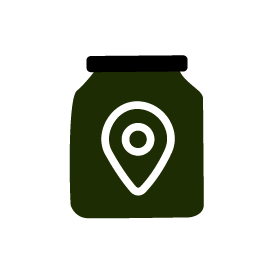 Make a positive difference and get that local shop feeling. We aren't global or franchise. We love small, like we love our small towns of the South Coast. Together we're making a difference and building local relationships.
With both an online and in-store experience, we're making bulk and local products more accessible to our community. Fill up your cart online with options for home delivery or click & collect, or shop our range at our store in Nowra.
We give you the opportunity to buy bulk with reduced costs and no-waste shopping. Plus, you get the feeling of a connected community when you share your favourite products with other members.
Why buy chemicals when you can buy better-tasting, chemical-free food at nearly the same price as other options? Honest to Goodness is a certified B Organic Corporation, so you can shop easily and mindfully.
By choosing to buy bulk you are making a difference by reducing packaging and your carbon footprint. We re-use containers each month, keeping them in use longer and helping reduce the production of new recyclables.
Our aim is to bring the local markets to your door. We have created an opportunity for local makers and producers to get their products out to a wider audience, like they never could before.